AXA Smart Home Plus Insurance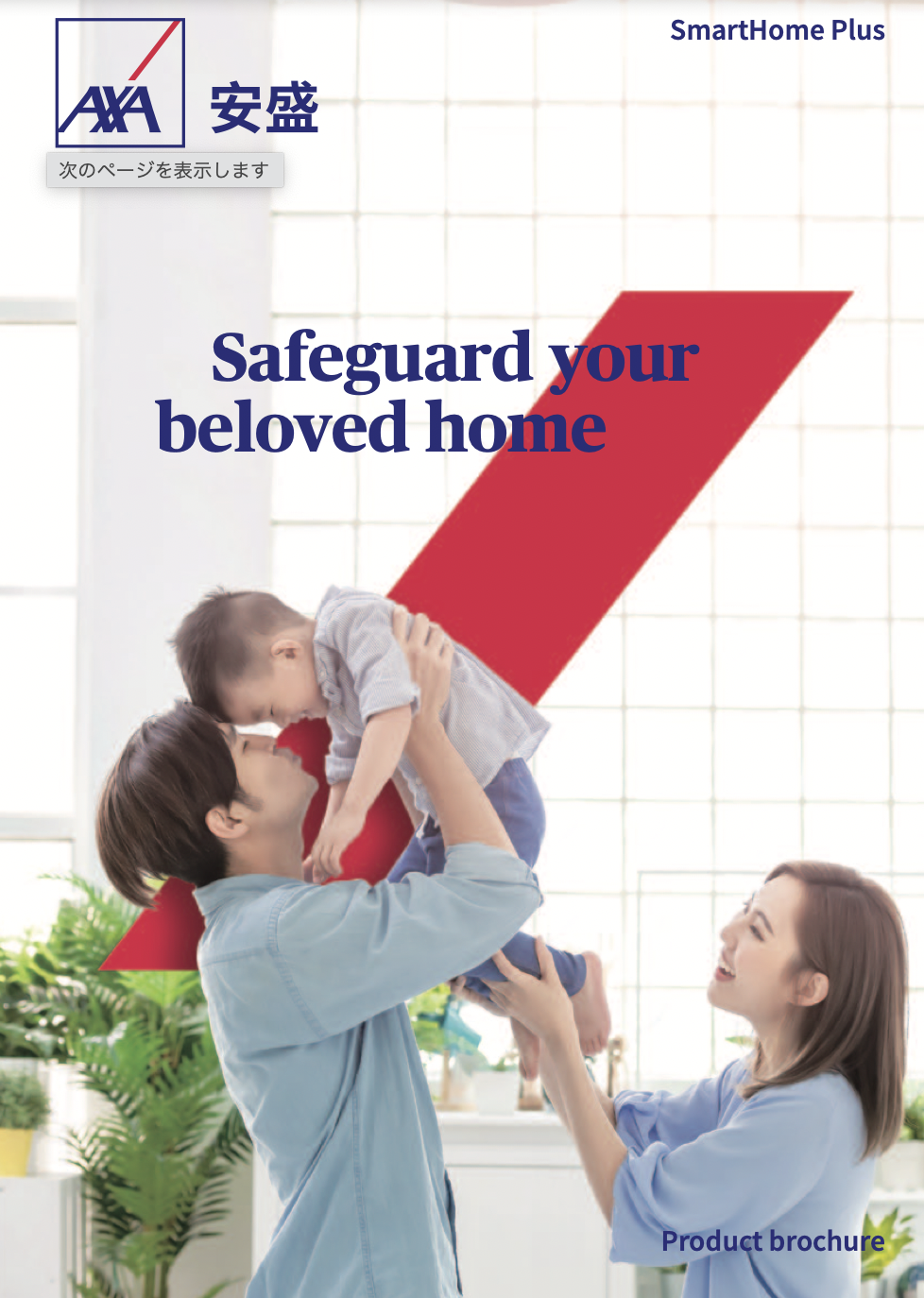 Get your home the protection it deserves in just a few minutes, whether you own it or rent it.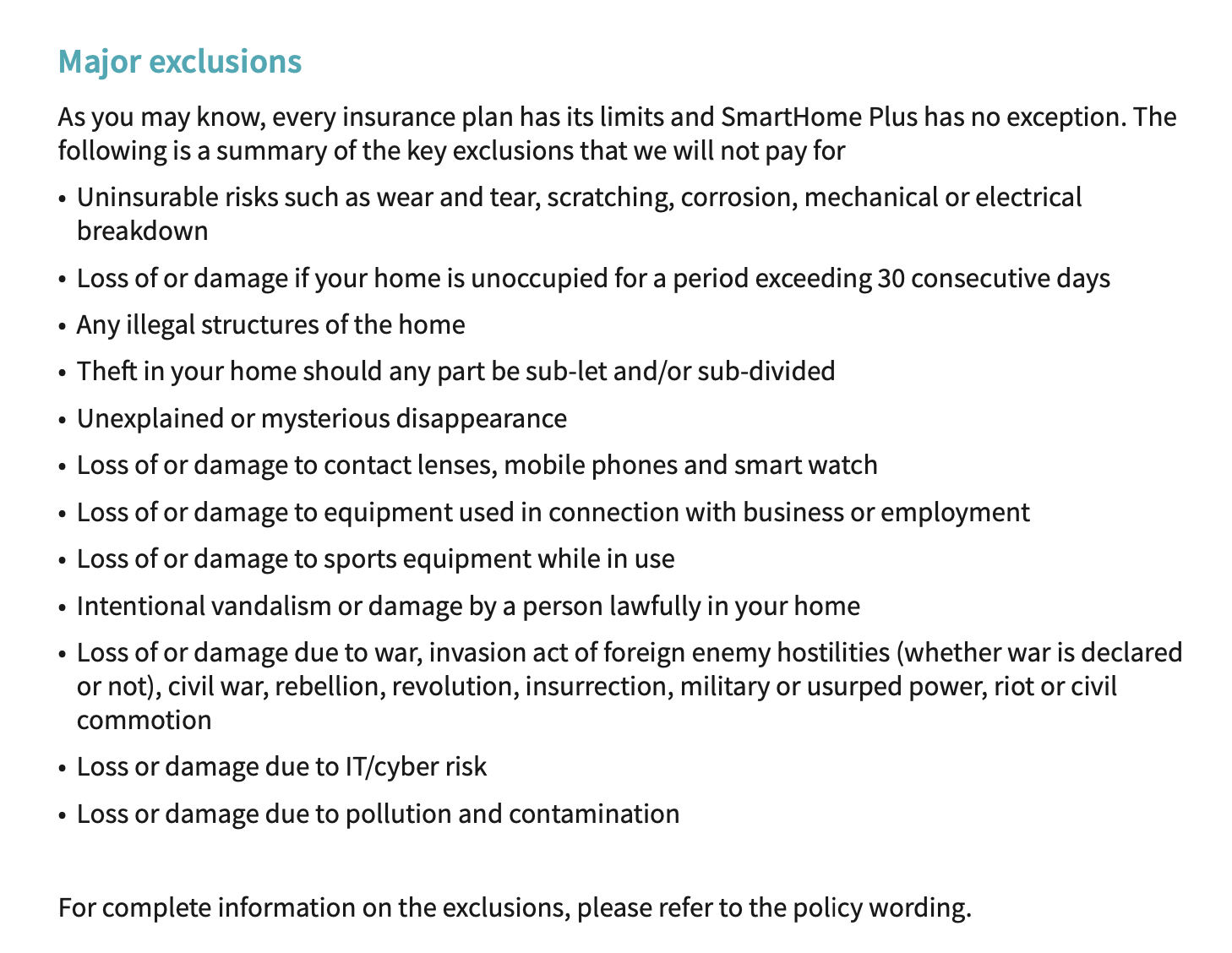 Tailored Coverage – SmartHome Plus offers customized coverage that can be adapted to your specific needs as owner, tenant, occupier and landlord.
Worldwide Protection – from cash, unauthorized use of credit cards, to your treasured jewellery within your home. If you effect the optional rider, you can even safely bring your person
Typhoon & Rainstorm Coverage – we reimburse your temporary accommodations and outside meals expenses when your home becomes uninhabitable due to a Black Rainstorm or a No. 8 (or above) Typhoon.
Premium Table / Simulation for Reference Only